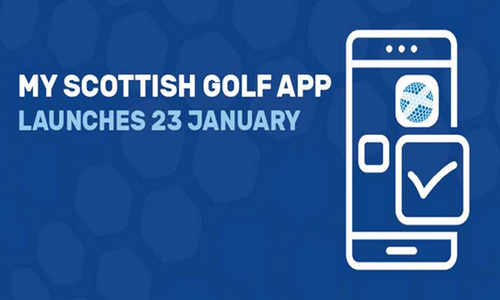 We are delighted to announce the launch date of the new Scottish Golf App on 23 January 2023.
Packed with new features, the app enables players to manage everything in one place including their handicap, tee time and competition bookings, player stats and scores as well as allowing them to interact with friends.
Get ahead of the season and pre-register with Scottish Golf today.
You can register through the app on the 23 January, but to access your records beforehand, register through the Scottish Golf website.